Message rule
The system supports setting message rules according to eBay ID, SKU, SKU folder, eBay site, ship to country, buyer ID or message keyword. The rule identification type includes flag, tag and folder for improving the efficiency of message processing.
Step 1: Click [Setting] > [CS Setting] > [Message rule] > [Add];

Step 2: Input rule ID > Select the assigned type > Check and edit conditions > [save].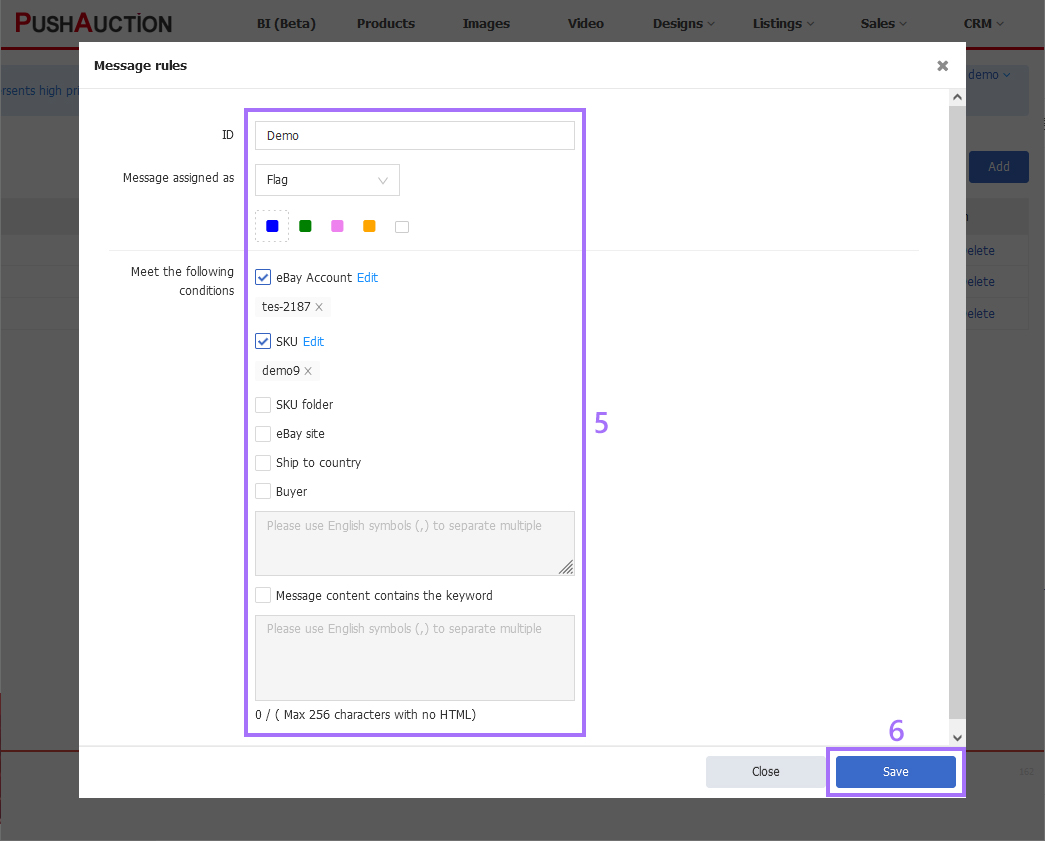 This article is also available in the following languages: